Events are back! Two weeks ago, I attended my first ever South by Southwest (SXSW) – an annual event in Austin featuring a series of conferences and festivals touching on tech, film, music, education, and culture.  This year, SXSW would hit its 35th year running and first time back in person after a two-year pandemic hiatus. The streets were crowded as the first few days of SXSW kicked off, with people corralling for a Wellness Expo at the Butler Shores park and filling Rainey Street to eavesdrop on the music playing from the outdoor concerts. Off I went to the official SXSW event, with a well-planned itinerary of conferences in hand.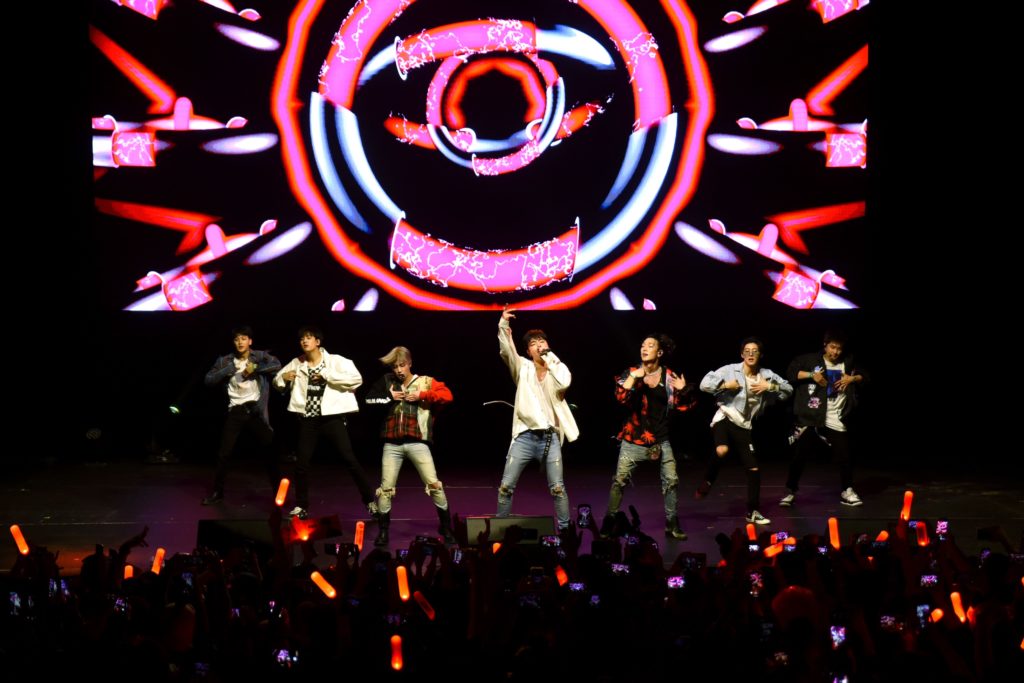 If I had a dollar for every time I heard Web3 or crypto during the 10-day event, I could have bought my entry badge two times over.  What's not been as widely covered by the tech media was the hype at SXSW around supply chain and logistics exhibited during the weeks.  It's fair enough to leave supply chain out when there were so many other themes that were widely addressed – Metaverse, climate, and hemp, to name a few.  Admittedly, "supply chain" or "logistics" was in the title of no more than five conferences (of over 160 conference sessions), but that doesn't mean it wasn't a topic mentioned incessantly by speakers and startups alike.
The Supply Chain Stumbles On Stage
Disruption in the supply chain was frequently mentioned on stage by startups, investors and experts of innovation. Everyone is scrambling to figure out how to keep up with customer demands while accelerating shipping speeds and keeping costs in check. Solutions that were mentioned ranged from microfulfillment centers to 3D printing and drones to vertical farms. It was easy to sniff out those that would directly benefit from the strong tailwinds created by supply chain disruptions, versus those that were hoping that the rising tide would lift all boats.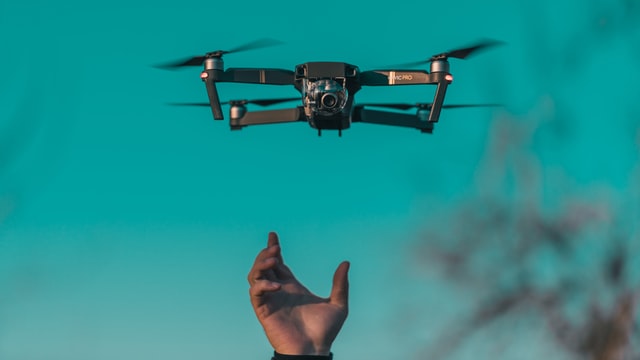 In his conference session "10 Short-Term Transportation Trends to Watch", Jason Schenker, an economist and the Chairman of The Futurist Institute,  highlighted the supply chain in at least two of the 10 trends.  "Last mile issues are some of the most important and most difficult to solve.  And e-commerce isn't going away."  He added, "If we see e-commerce continuing to grow, there will be even greater stressors on the system.  So as we think about what's the future of transportation, what's a trend solving last-mile issues –  making this cheaper, more efficient, more optimized – all of that is critical, right now."  He also flagged the increasing importance of supply chain traceability as we near a "second cold war" and as environmental imperatives are increasingly factored into companies' creditworthiness. 
During the panel session "Global Supply Chain Crisis: Implications for Startups", the speakers carried on an engaging dialogue around using traceability technology to get goods to the end customers more efficiently and safely.  At one point, Daniela Mariuzzo, the Country Director (Brazil) at SourceUp, a collaboration platform for supply chain sustainability changemakers, captured the audience's attention when sharing how an application is being used to get food to those living in Brazil's favelas.  
Our team at Silicon Foundry has been following trends around proximity as a service (see our blog post here), as well as last-mile delivery more generally.   Within last-mile delivery, we have recently focused on emerging technologies and solutions that help reduce costs and increase speed and transparency at the last-mile.  A top trend we have observed is around the rise of microfulfillment centers (MFCs), which take the speed of localized, in-store pick-up and combine it with the efficiency of automated warehouses.  MFCs have three main components: (1) access to real estate located in urban areas; (2) software management systems, that process online orders and AI for optimal placement, and (3) physical infrastructure, including automation (e.g., robots for picking and packing).  Companies are committing significant resources to microfulfillment.  Last year, Instacart announced a partnership with Fabric and Alert Innovation to open 50 MFCs throughout the US. Walmart announced plans to install 100 microfulfillment centers in the short term, investing $14 billion in 2021 alone. GoPuff raised an additional $1 billion to expand its operations, which include over 285 microfulfillment centers.  We anticipate more activity within the MFC space from established corporations as well as startups.
Web3, Take 3 
Despite my earlier ramblings about dollars foregone for Web3 mentions, this wouldn't be a piece about SXSW if I didn't comment on the buzz and evolution of the Metaverse, NFTs and everything Web3.  
In his session "Web3 and the Decentralization of Ownership, AI & Economy", Suman Kanuganti, founder and CEO of personal.ai, illuminated me on how Web3 would allow us to "earn a penny for [our] thoughts."  For those that still struggle with the concept, Web3 is a decentralized version of the internet where the users build and own the platforms and apps. This is unlike Web2 which is now controlled by Big Tech players like Facebook, Google and Apple. Web3 is a decentralized, trustless and permissionless internet, built on blockchains, and puts data ownership and privacy back in the hands of the creator, user, or developer.  Web3 will leverage and rely on crypto and NFTs to empower the internet communities.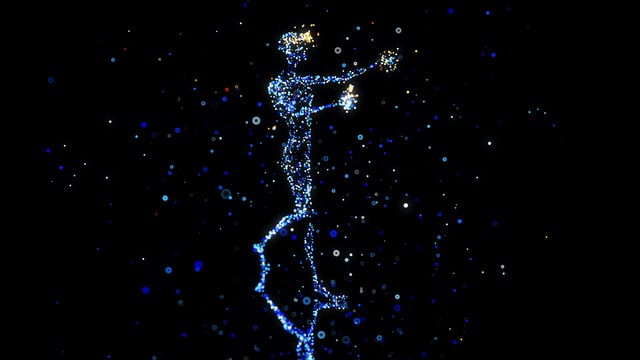 As our team at Silicon Foundry dives deeper into Web3, we're focused on data monetization for the individual as an alluring opportunity.  I'd need at least five of me to have attended each of the over two-dozen (and in some cases, concurrent) events, conferences, and panels focused on blockchain technology, crypto, or NFTs at SXSW this year.  I continued the Web3 conversation while networking with attendees of the Women in Web3 brunch co-hosted by Upstream, Launch House, and Web3 Equity.  
A common theme I heard as a core part of Web3 was around DAOs – decentralized autonomous organizations – and how they will disrupt the traditional legal organization structure and governance.   More specifically, DAOs are automated by computer code, called "smart contracts," that help run a majority of the organization's processes, including voting and distributions. The rules governing each DAO are transparent and can't be amended without editing the blockchain ledger and alerting its members. Each DAO is created and managed by a community, which collectively manages its funds and projects. Similar to traditional common shares, holders of a DAO's governance token have voting power proportional to the number of tokens they own. Unlike many corporations, DAOs do not have boards of directors or officers. Late last year, DAOs hit headlines when one of them nearly purchased an early copy of the U.S. Constitution. DAOs are gaining so much traction that one Web3 venture studio, Decent Labs, recently announced the launch of Fractal, "a developer framework that aims to help any company scale up its operations as a DAO".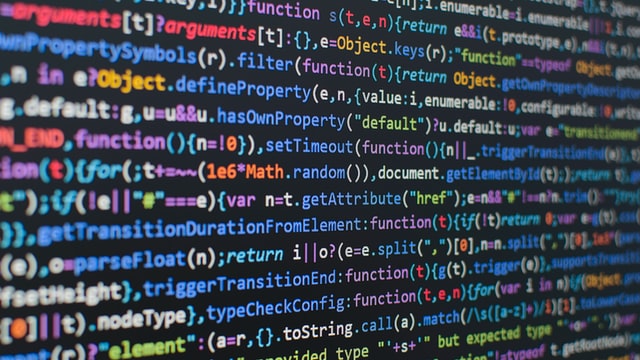 By my 10th conversation that revolved around the future of DAOs in the modern economy, my years spent as a corporate attorney left me questioning the appropriate use cases for DAOs given their organizational characteristics like governance (e.g., making corporate decisions quickly vs voting across decentralized communities), confidentiality and proprietary information (e.g., keeping the new product launch secret), and liability (e.g., limited liability for LLCs, corporate veil for corporations, partnership liability for DAOs).  Many regulatory questions remain as the federal government has yet to legally recognize DAOs, and are currently trying to figure out how to police these new organizations.  Despite these uncertainties, the opportunities that seem the most exciting remain to be around governance: bringing people together from around the world to work together on a defined project, and each of those people owning a stake (and corresponding vote) in the outlook of the project. 
Conferences are back and the energy at SXSW this year felt electric. It was clear that there is an appetite to regain the IRL connections and try to collaborate on some of today's biggest challenges.
To learn more about our work in supply chain and Web3, and how we support corporates aiming to stay on the frontline of technology and innovation, please drop us a note here.
This article was written by Silicon Foundry associate, Camille Manso