Silicon Foundry is a membership-based advisory platform for leading global corporations. We provide our Member organizations a curated flow of strategic insights, targeted connectivity, physical presence and actionable business opportunities.
Unbiased partners focused on results
We serve as a frontline extension of our Members' executive teams, providing peripheral vision and delivering highly-targeted connectivity, deal flow and experiences to drive outcomes ranging from strategic partnerships to investments and M&A.
Our expert team is deeply embedded in Silicon Valley and beyond. We leverage our unique access, collective network (not a database) and the same intensive process that venture capitalists use to evaluate deals to provide real-time and contextual intelligence that helps Members identify and capitalize on the most relevant and impactful opportunities.
Our deep global network gives us unique access to critical signals, frontline intelligence and differentiated deal flow. We leverage our authentic relationships to accelerate and amplify our Members' efforts to build strategic connectivity with and access to the stakeholders that matter most in the context of their business.
Startups
At no cost, we help you identify and build meaningful relationships with C-suite decision makers – at the right time and level – to unlock impactful customer, partnership, investment or exit opportunities.
Investors
We help you accelerate your portfolio companies' digital transformations and global business development efforts. For firms, we bring an informational edge and unique lense to deal diligence and expand your network of F500 corporate decision makers, strategic investors and acquirers.
Corporates
We serve as trusted embeded advisors and thought partners, providing unique insights, strategic deal flow and actionable connectivity to key players across the landscape. 
Our Members include a diverse set of the world's leading corporations across a wide range of industries, from entertainment to retail, telecoms to transportation, oil & gas to mining, chemicals to cosmetics, economic development organizations and beyond. Below is a representative view and cross-section of our Member community over time.
Engineered serendipity through curated experiences
We bring together top entrepreneurs, executives, investors, researchers, policy makers and industry thought leaders through exclusive events and bespoke executive briefings.
We provide inspiration and engineer targeted connectivity across the ecosystem through our curated experiences, which are designed to drive thoughtful dialogue and surface strategic opportunities.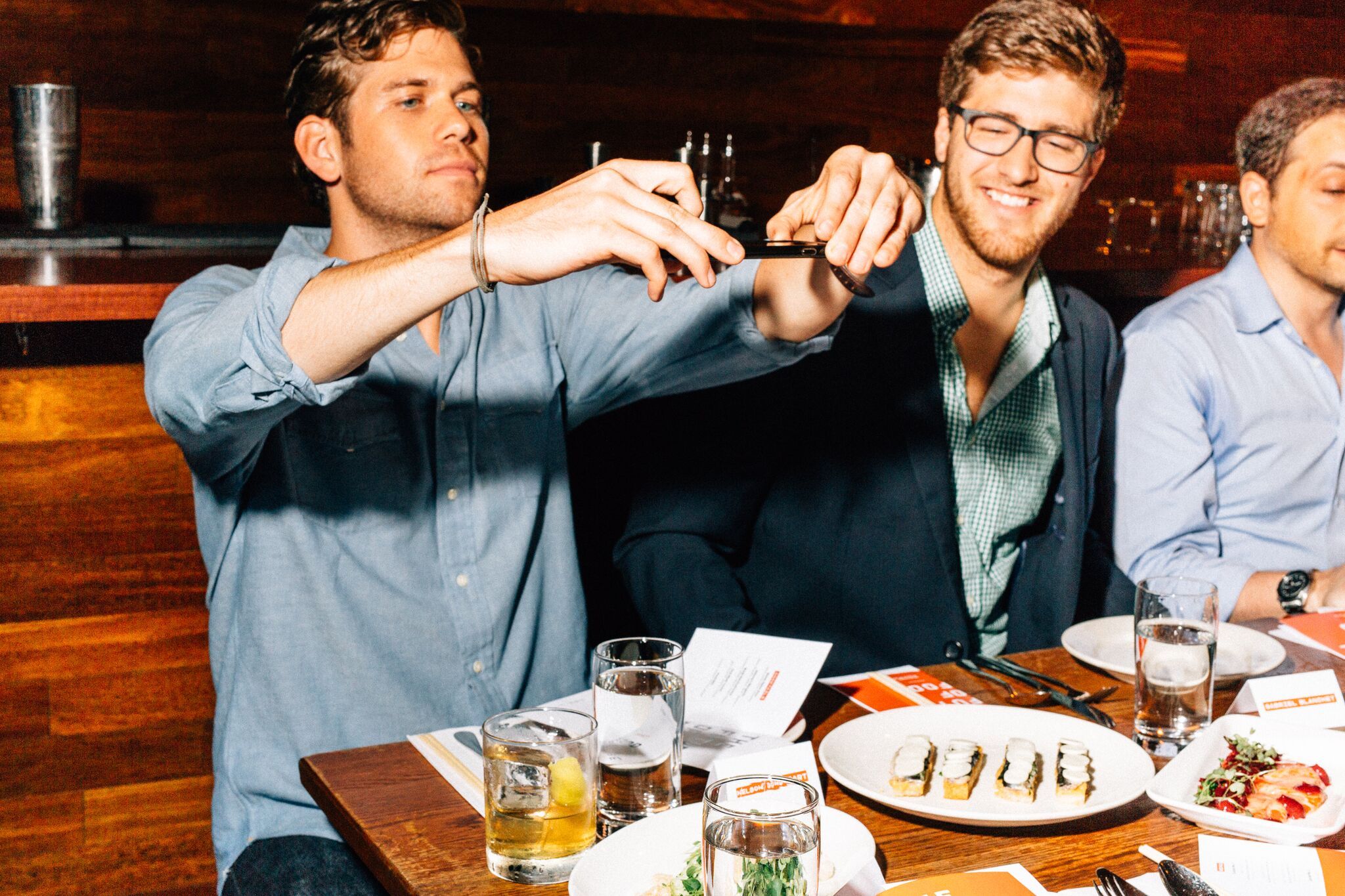 Intimate experimental dinner with Chef Chang and WIRED Magazine highlighting the people and ideas driving the future of food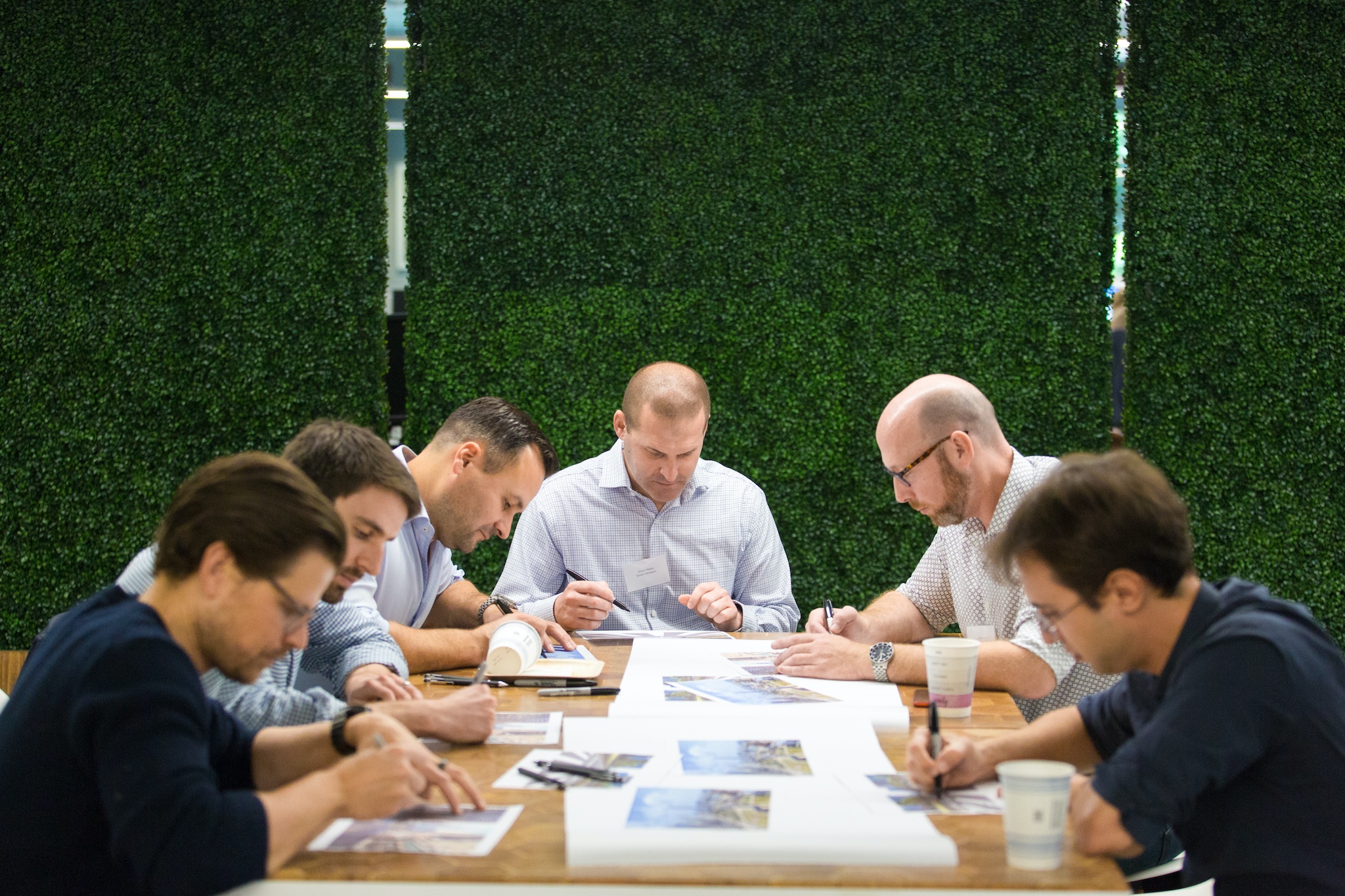 Founders, executives, investors and economic development officials discussed the operating system that will define the era of digital mobility and the way we will design our cities in the future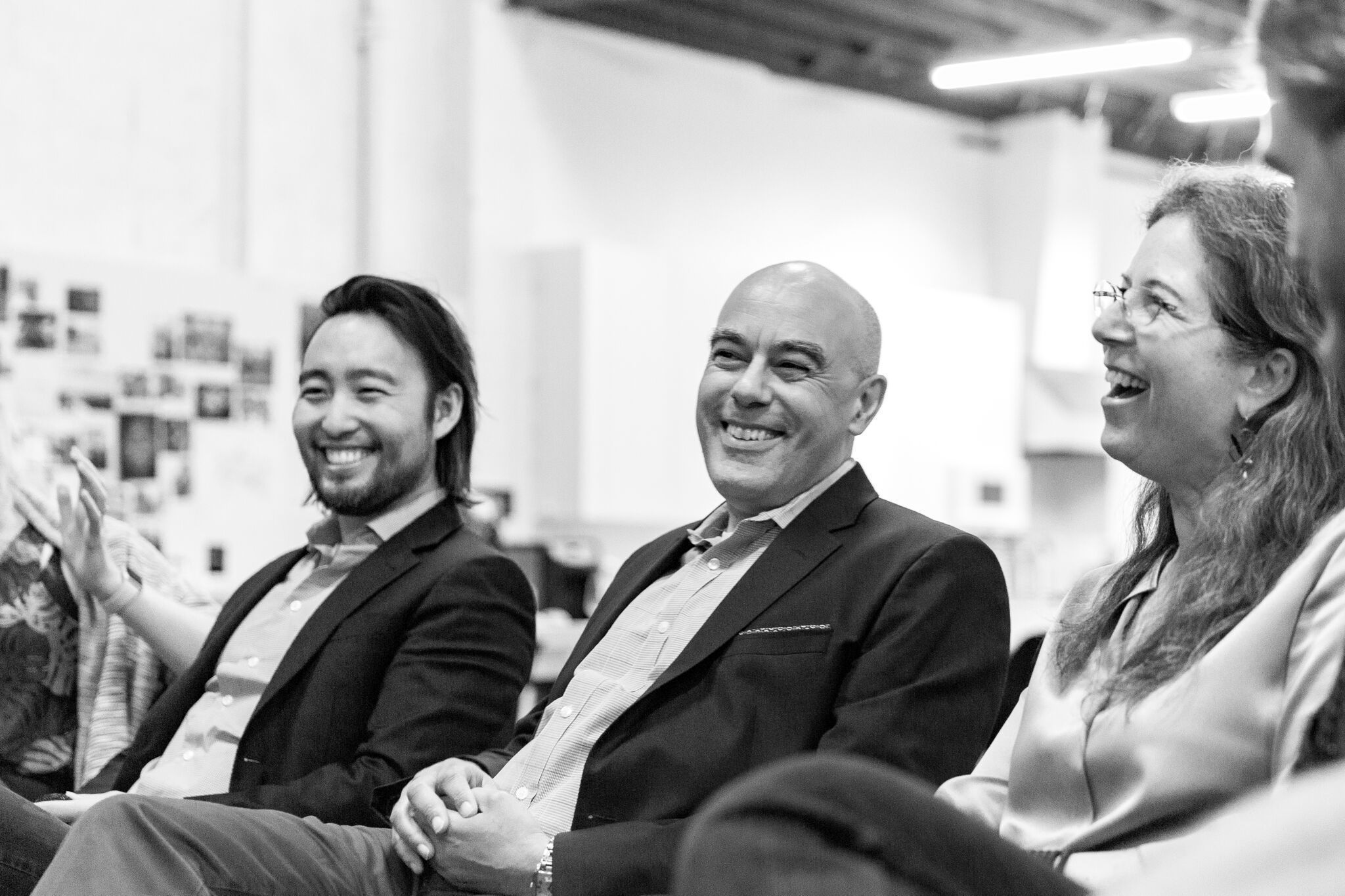 A conversation aabout immersive reality with Eugene Chung, Founder, Penrose Studios; Lincoln Wallen, Former CTO, Dreamworks and Ivy Ross, Head of Design for Hardware, Google
A fireside chat with Andrew Ng, former Chief Scientist at Baidu, about the Future of AI in partnership with WIRED Magazine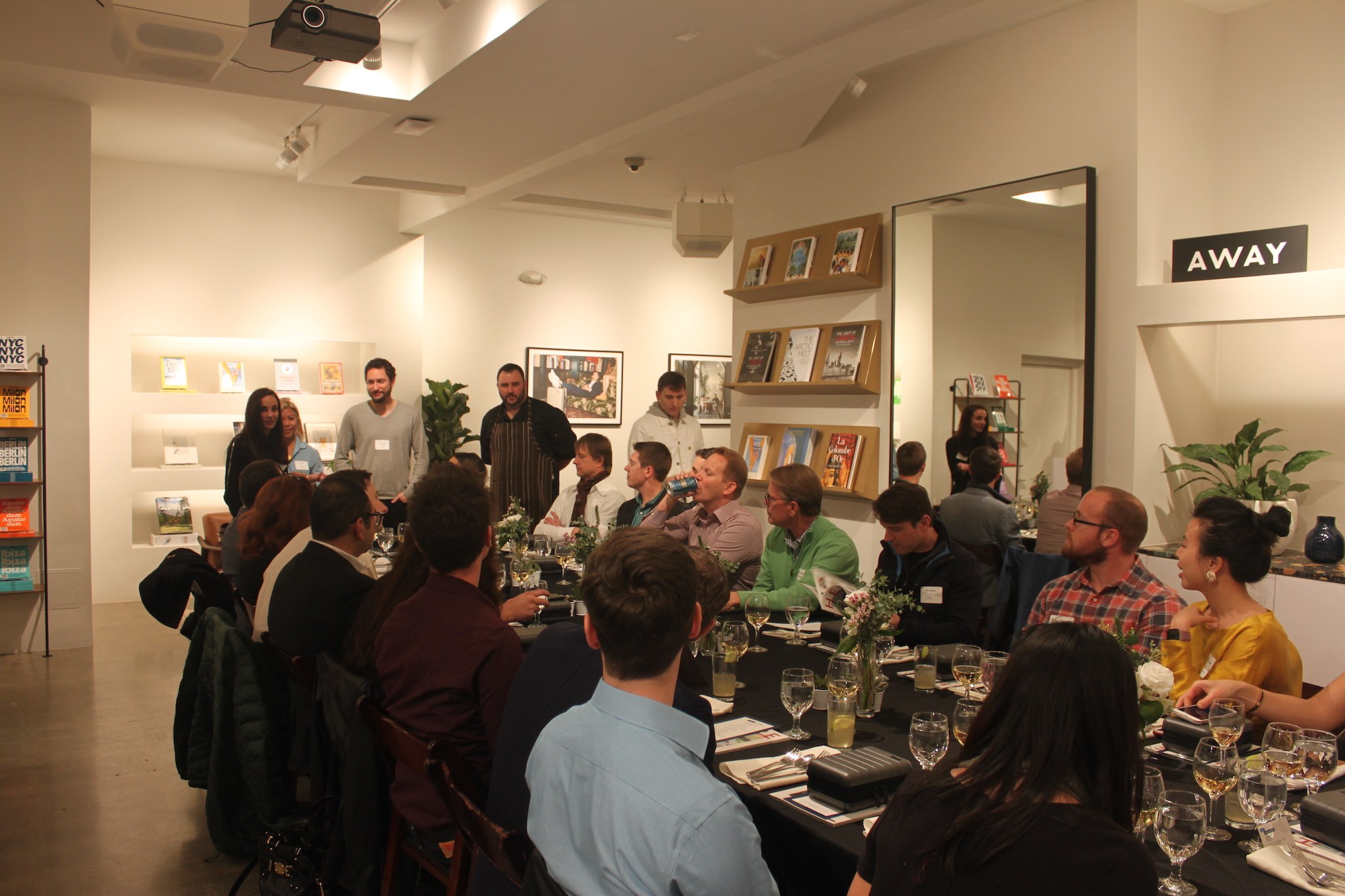 Intimate roundtable focused on the Future of Travel Retail with AWAY cofounder Jen Rubio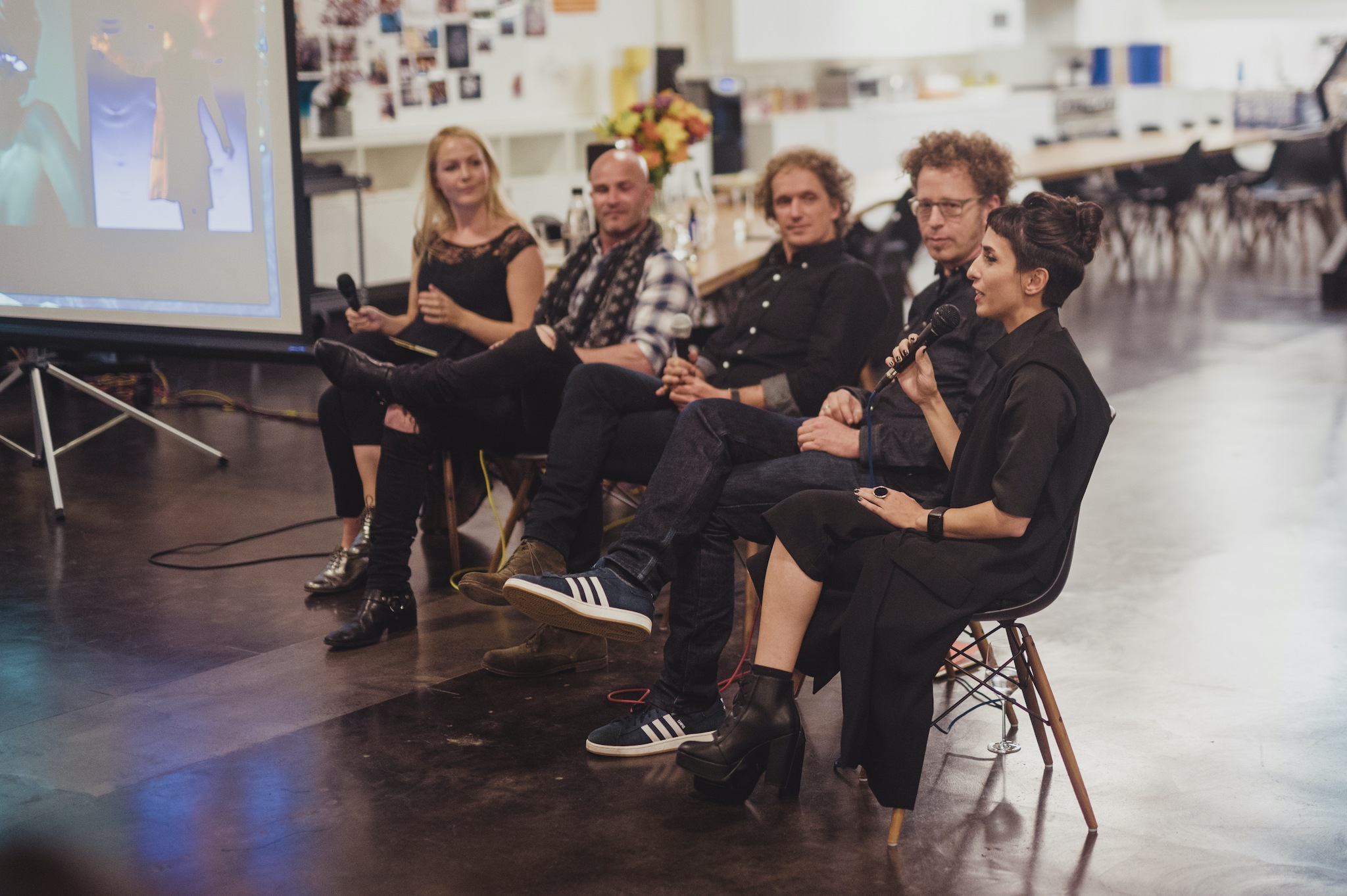 A dynamic discussion about the role of design in robotics with famed industrial designer, Yves Behar; UC Berkeley Professor, Ken Goldberg and Google Roboticist, Tobias Kinnebrew
Our co-working hub serves as our Members' home– on a full or part-time basis – in the heart of Silicon Valley, as well as the physical backdrop for our dynamic community of senior corporate executives.
The hub is engineered to encourage the collision of people and ideas through Member-to-Member collaboration and unique programming that brings them together with other key players across the ecosystem. Take a virtual tour of our hub here. 
Our edge is
d
irectly
correlated to the experience
and diversity of our team
We have built deep and authentic relationships across the innovation ecosystem through decades of startup, corporate, investment and advisory experience. Our core team is complemented by an active group of Network Advisors – across industries and geographies – and strategic partners including BCG and Silicon Valley Bank. While San Francisco is our center of gravity and home of our hub, our professionals live and work across the country and span Los Angeles, Denver, Dallas, Miami, Detroit, and New York. 
Read more about our Guiding Principles here.